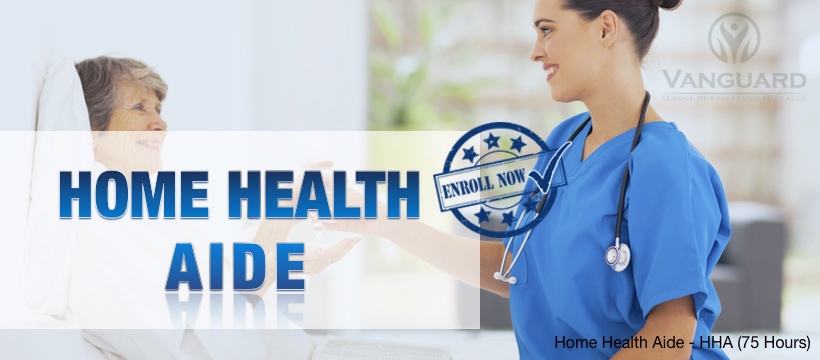 PROGRAM LENGTH
75 Hours
PROGRAM OBJECTIVE
To Prepare and train students for employment as Home Health Aides.
COURSE CONTENT
This program is designed to prepare students for employment as a Home Health Aides. The program includes, but is not limited to instruction in those supportive services that are required to provide and maintain bodily and emotional comfort and to assist the patient toward independent living in a safe environment.
ADDITIONAL SKILLS COVERED
* HIV/AIDS Education
* Verbal and Written Communication and HHA
* Legal and Ethical Responsibilities and HHA
* Physical Comfort and Safety Functions and HHA
* Principles of Nutrition and HHA
* Principles of Infection Control and HHA
* Home Health-Care Lab/Services
* Cardio-Pulmonary Resuscitation
PROGRAM COMPLETION
Upon completion of this program, graduates will possess the skills and knowledge to become employed as entry level Home Health Aides, working for Home Health Agencies, and Hospice Care.